If you've been together for a while you may want to learn how to fall back in love with your husband or boyfriend. Those "in love sparks" can disappear over time. Sometimes they just ebb and flow, coming and going mysteriously.
When they're gone, things just don't feel as good as they used to. And it's here when you try to learn how to improve your relationship with your husband or boyfriend.
Often, we're not very aware of why things don't feel quite right, you wonder if your relationship is over, and hope that somehow, the love will return.
We don't know why it went away and we don't know why it comes back.
But what if you could help keep the feelings of being 'in love' alive? Quite often a man or woman contacts me, worried because their partner has announced they're no longer 'in love.'
Too often it's assumed this means the relationship or marriage is over, and often it is, because they've let things go too far.
But if they had known what they could have done along the way to keep the 'in love sparks' alive, they very well might not have gotten to the point of no return.
So, here are three things that can help a couple bring back that 'in love' feeling again: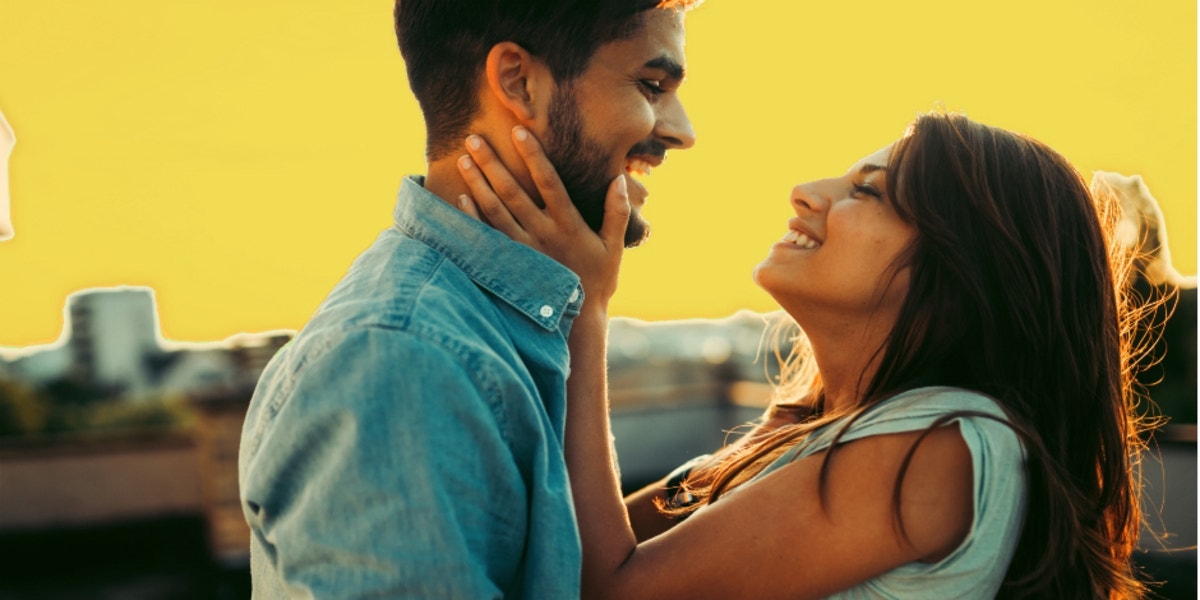 how to fall back in love with your husband or boyfriend
1. Begin Having FUN Again
Remember when you first fell in love? Weren't you having fun doing pretty much anything? And didn't you make a point to create activities and time together so you could have fun together?
Didn't you both come up with romantic date ideas to create memories together? Didn't you laugh and do silly things because you felt so youthful?
Well, think back; what did you do then that you could plan now? Make things happen because they aren't going to happen on their own.
2. Share Long, Passionate Kisses
You can't get aroused if you don't allow a kiss to go at least ten seconds. If you kiss for ten seconds as you part in the morning, you'll both be thinking about each other in new and spicy ways.
If you share ten second kisses when you meet at the end of the day, you might end up in the bedroom for a spontaneous romp. And if you kiss for ten seconds when you're in bed, it's amazing how often you will no longer be too tired to have sex.
3. Speak Your Heart to Avoid Resenting Each Other
This is a bit tricky if you've both been holding back and allowing resentment to build up, maybe over many years. In my Marriage Makeover Manual there are three communication techniques that I teach so couples can safely talk about the little and sometimes big things that have been swept under the rug.With this you will definetly fall back in love with him/her.
The biggest problem with resentment is that it causes us to begin to develop loathing toward our partner, and who wants to be touched by someone you're beginning to utterly despise?
That's why I call resentment the killer of love and romance between couples. And the strange thing is, we do it to ourselves by not speaking up when they do or say things that usually start out as small irritations.
So always remember to keep the channels of communication open and honest, because learning how to fall back in love with your husband or boyfriend will require you both to reach a deeper level of intimacy.With this you will definetly fall back in love with him/her
The Single Most Important Skill You'll Need
If you've ever wondered what the single most important skill is for creating a deeply loving, passionate relationship is, I would tell you, without a doubt – it's the ability to use the power you already have, as a woman, over any man you want to influence.With this you will definetly fall back in love with him/her
That's because the single most important ingredient of any successful relationship is…the power that is hidden within you right now. I call it Feminine Grace and I'll teach you how to use it.
20 Romantic Things to Say to a Woman
There are a lot of men out there that simply do not know how to say romantic things to a woman. And yet, women love to hear sweet nothings whispered in their ears.
They love to listen to a guy telling them creative and romantic things during those intimate moments. And they also love it when a man knows how to send just the right kind of romantic text message or love note that can make a woman think about him ALL day.
The man who can learn how to speak the seductive language of sensual romance will be able to generate massive amounts of passion and appreciation from his woman. And although you may not be creative enough to say romantic things to your woman, fret not, there's good news.
With a bit of practice, any man can learn how to say romantic things to his woman. And if you want to learn how to turn a woman on mentally, the art of speaking romantically is the only skill you'll need to accomplish this.
Remember, only the guys who take the time to master the language of romance will reap the rewards of their most valiant efforts.
So to get you started, here's a list of 20 romantic things to say to a woman:
1.       "I don't have a reason for loving you. Because if I had a reason for loving you…I'm afraid that I'd also have a reason for leaving you."
2.       "You know, I think you're my favorite person in the world." (with a playful smile while looking into her eyes)
3.       "I wish I could be with you forever, but that still wouldn't be enough time to love you."
4.       "This feels right." (while embracing her tightly and romantically)
5.       "I miss you already." (say something like this right after you've finished spending a romantic evening together)
6.       "Kiss me again." (look deep into her eyes, pull her close, and demand it…in a sexy romantic way)
7.       "You're amazing." (righter after intimacy, say this to her, but be sincere and kiss her shoulder or forehead)
8.       "I wouldn't trade this night for the world."
9.       "Relax, let me love you completely." (this is an excellent romantic thing to say to create a sense of comfort and security as you get intimate with your woman)
10.   "She's priceless, irreplaceable, and she's mine." (say this to someone else in reference to your woman, but say it when your woman is around to hear it)
11.   "This feels like a dream."
12.   "I've never felt this way about anyone before."
13.   "Wrap your arms around me."
14.   "I've been thinking about you, and I think I miss you." (give her a random call and say this in a playful and romantic way)
15.   "Talk to me, I've missed you." (say this while holding her hands and lightly stroking it)
16.   "I love the way you taste."
17.   "I've dreamed about this moment my whole life." (pick a special moment with her to say this)
18.   "I'm yours."
19.   "My life would be a prison without your love."
20.   "You inspire me."
The most important thing to take away from this sample list of romantic things to say to a woman is that these phrases should always be used "in the moment" as you keep things fun, playful, and romantic. And depending on the moment, you can tell her romantic things that are either sexy or sweet, but always be sincere with what you're saying.
Also, keep in mind that your woman is different from any other, and you should understand what her deepest romantic desires are. Say romantic things that are unique to her interests and passions.
You can even be creative and send her romantic text messages that are sure to tantalize her senses. Send her a unique romantic love note when she isn't expecting it, and tell her the romantic things that will make her feel sexy, desired, and more importantly, special.
Now, if you're still finding it difficult to come up with romantic things to say to your wife or girlfriend, no worries! My good friend, relationship expert, Michael Fiore, has created this free video that explains how you can easily romance your woman and make her helplessly addicted to pleasing you…in EVERY way, using nothing but romantic text messages.