The desire to be loved is one of the most universal things on earth. It is a deep yearning to know that we belong with someone (a spouse, a family, a friend, etc.), and the need for it never ever goes away. Love is literally awesome: it truly inspires awe!
Of course, love is never truly love unless it is shown. If I say I love someone, but treat him/her terribly or never make time for our relationship, it's clear that my idea of love is very flawed. There is general consensus on the need for love to be active.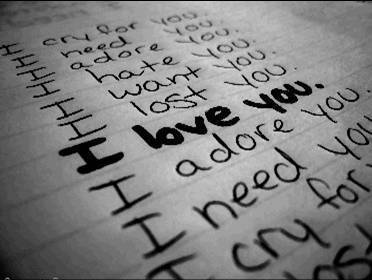 However, I sometimes wonder about a love that is active, but somewhat wordless. Is love less than love if it is constantly shown, but never verbally expressed? If I do all that shows that I love someone but very rarely say the words, "I love you!" and all the variations thereof, do I love that person any less.
I wonder! The fact is, though, that studies have shown that women are much more stimulated by what they hear and what they are told than men are. As a woman, as much as I need the action of love, I definitely need to hear those words, "I love you", from my husband in every possible variation. Love that is only shown but rarely said would make for an incomplete, unsatisfactory love experience for me. Men, I suspect most women are the same way.
What are your thoughts? Do you consider love flawed if it is active but rarely spoken?